Buffelspoort Dam
Buffelspoort Dam Map - Gauteng
25°46'44.26"S 27°29'3.49"E




About the dam.
Buffelspoort Dam is one of the lesser known dams in the North West and lies near the gorgeous Magaliesburg mountains. Buffelspoortdam is in the region of Marikana, about 30km from Rustenburg. The water is crystal clear making it perfect for any angler. Buffelspoortdam opened its gates for the first time in 1937. It has a gross capacity of 10,251,000 cubic meters, and a surface area of 135.7 ha.
The dam is owned by Department of Water Affairs and they claim that it is one of the cleanest dams in the North West Province. The Sterkstroom River, that also supplies water to Roodjekoppies dam, insures that the dam has a constant level almost right through the year.
The dam has water-grass in some areas making fishing at Buffelspoort Dam difficult in those areas. There are other areas that are clean and perfect for fishing without any problems. Buffelspoort Dam camping has two resorts close to the dam where anglers can go to namely Buffelspoort Resort and Oemaramba Resort. Both of these resorts offer activities for the whole family.
Buffelspoort Dam Fishing is famous for its Black Bass especially during the summer months when they get caught quite frequently. The fact that the water is so clear and that you get spots with water-grass makes Buffelspoort the perfect dam for Bass.
Buffelspoort dam is also known for its big Carp that gets caught mainly in the winter months. There are also a big amount of Kurpers in the dam together with Yellow Fish that mainly gets caught while the angler are fishing for Carp.



Oor die dam.
Buffelspoortdam is een van die minder bekende hengeldamme in die Noord Wes, boonop lê die dam in die natuurskone omgewing van die Magaliesberge. Buffelspoortdam is in die omgewing van Marikana, ongeveer 30km duskant Rustenburg geleë. Die dam se water is helderskoon wat dit ideaal maak vir enige hengelaar. Die dam het 'n kapasiteit van 10,251,000 kubieke meter en 'n oppervlakte van 135.7 hektaar. Die dam het sy deure vir die eerste keer oop gemaak in 1937.
Buffelspoort dam is onder die beheer van die Departement van Waterwese en hulle maak aanspraak daarop dat dit een van die skoonste damme in die Noord Wes Provinsie is. Die Sterkstroomrivier, wat ook die rivier is wat die Roodjekoppies Dam voed, verseker dat Buffelspoort dam 'n redelike konstante watervlak handhaaf amper reg deur die jaar.
Die dam het plek-plek watergras wat dit vir die oewerhengelaar moeilik maak om daar te hengel, maar daar is wel oorgenoeg spasie in die ander gedeeltes van die dam wat aan die oewerhengelaar beskikbaar gestel word. Daar is twee oorde naby die dam wat vir die hengelaar slaapplek bied, naamlik die Buffelspoort oord en die Oemaramba oord. Biede bied 'n variasie van aktiwiteite aan vir die gesin en is 'n klipgooi van die dam af geleë.
Buffelspoortdam is veral bekend vir sy swartbaars wat gedurende die somermaande in groot getalle aangekeer kan word. Die feit dat die water so glashelder is, tesame met die watergras wat in hierdie dam voorkom, maak dit die ideale dam om vir hierdie vis te hengel.
Buffelspoort dam is ook bekend vir sy groot karp, veral in die wintermaande. Kurpers is ook volop in hierdie dam en Geelvisse word ook gereeld hier gevang, meestal ook maar terwyl die hengelaar opsoek is na karp.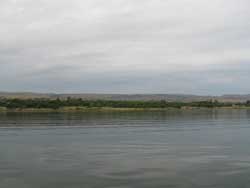 Buffelspoort Dam Fishing Tips, Spots & Fishing Bait.
Carp Bait: Tiger Nuts, XL Kaboem Mealies, Sweetcorn, brown bread mixed with Sweetcorn and custard dough "papaas". Boilies with a Tigernut flavor (or other lightly flavored boilies soaked for an hour or two in Tiger Nut Extract) also works well at Buffelspoort. Also try one or two mallows, dipped in Tiger Nut Extract, on your hook.

Flavors: Anything smelling like Tigernuts (such as Tigernut Extract and Roasted Togernut Oil) is deadly.

Fishing Tip: There are two secrets to this dam if you are looking to catch big Carp. Firstly, you will need to be fishing at distances of more than 400m to get to where the big Carp are feeding. Secondly, you will need patience when you are fishing Buffelspoort dam as the big ones take a little while to bite.

Groundbait: Tigernut attractor groundbait OR Hemp & Tigernut Method Mix OR a pre-cooked hemp, tiger nut and kaboem particle mix.



Yellow Fish: Earthworms and "Papaas".



Kurper Bait: Brown bread mixed with Maroek and earthworms.

Groundbait: Maroek works the best.

Fishing tip: If you are using "Papaas" then it should be on the smaller side.



Bass Lures: Plastic worms in a brown or purple range of colors deliver good results in general. Crankbaits in a silver color, especially sinking lures, works well for the Bass.

Fishing Tip: The Black bass gets caught mostly in the mornings from about 05:30 and then again in the late afternoon. During the day the fishing can be very quiet.



Barbel / Catfish Bait: Here you can use things such as Platannas, Fish Heads, Crickets, Day-old Chics, Cutworms (Miswurms) and Earthworms or even a combination of these.

Blood Groundbait: For more information read here
Where can the Specimen angler buy Buffelspoortdam fishing bait?
Specimen fishing bait for Buffelspoort Dam is available at this web-site.
Where can the Papgooi angler buy Buffelspoort Dam fishing bait?
Papgooi fishing bait for Buffelspoort Dam is available at this web-site.
Where can the Bass angler buy Bass Lures for Buffelspoort Dam?
Bass fishing lures for Buffelspoort Dam is available at this web-site.
Where can the Barbel (Catfish) angler buy blood & bait for Buffelspoort Dam?
Barbel (Catfish) blood & bait for Buffelspoort Dam is available at this web-site.
The Carp Fishing Secrets Ebook is probably the most comprehensive guide to carp fishing on the web today! A compilation of some of the best articles we've ever seen from three of the UK's favourite writers. Buy your copy today!!!!
Alternatively you can download a free sample copy first.
Simply right click the lick and select Save Link As…
Buffelspoort Dam Hengel (Visvang) Tips & Aas.
Karp Aas: Tiger Nuts, XL Kaboem Mielies, Suikermielies (Sweetcorn), Bruinbrood met Sweetcorn gebrei en 'n vla degie pap. Boilies met 'n Tigernut geur (of ander tipe lig-gegeurde boilies wat vir 'n uur of twee in Tiger Nut Extract geweek is) werk ook goed by Buffelspoort. Probeer gerus ook een of twee mallows, vinnig in Tiger Nut Extract gedoop, op jou hoek.

Geure: Enigiets tedoene met die Tigernut reuk (soos bv. Tigernut Extract en geroosterde Tigernut Olie) is dodelik.

Visvang Tip: Daar is twee geheime by hierdie dam as 'n hengelaar die groot karp wil aankeer. Eerstens moet daar so ver moontlik aas uitgekry word. Afstande van 400m plus is waar hulle skuil so 'n boot of kano is nodig. Tweedens moet geduld aan die dag gelê word.

Grondvoer: Tigernut grondvoer werk hier baie goed of jy kan 'n mengsel van gekookte Hemp saad, Tiger-Nuts en Kaboem Mielies gebruik vir groter karp.



Geelvis Aas: Erdwurms en papaas.



Kurper Aas: Bruinbrood gemeng met Maroek en/of erdwurms.

Grondvoer: Maroek werk die beste.

Visvang Tip: As daar papaas gebruik word moet dit verkieslik aan die klein kant wees



Swartbaar Kunsaas: Plastiese kunsaas met bruin of pers skakerings lewer normaalweg goeie resultate en kunsvissies, soos die silwer een wat sink, werk oor die algemeen goed.

Visvang tip: Swartbaars word meestal in die oggend ure van so 05:30 af gevang en dan weer in die laat middag. Deur die res van die dag is hulle maar stil.



Baber Aas: Viskoppe, Dagoud Kuikens, dooie Platannas, Krieke en Erdwurms.

Bloed Lokvoer: Vir meer inligting lees hier.
Waar kan die Spesie hengelaar vir Buffelspoort Dam visvang aas koop?
Spesie hengel aas vir Buffelspoort Dam is beskikbaar by hierdie web-tuiste.
Waar kan die Papgooi hengelaar vir Buffelspoort Damvisvang aas koop?
Papgooi hengel aas vir Buffelspoort Dam is beskikbaar by hierdie web-tuiste.
Waar kan Swartbaar hengelaars kunsaas vir Buffelspoort Dam koop?
Kunsaas vir Buffelspoort Dam is beskikbaar by hierdie web-tuiste.
Waar kan die Baber hengelaar vleisaas & bloed vir Buffelspoort Dam koop?
Baber aas & bloed vir Buffelspoort Dam is beskikbaar by hierdie web-tuiste.
If you require more carp fishing advice please follow this link or if you would like to obtain carp fishing tackle in general click here.