Witbank Dam
Witbank Dam Map - Limpopo
25.8909°S - 29.3054°E




About the dam.
Witbank Dam was built in 1971 and serves mainly as a municipal and industrial water supply. The dam has a water capacity of 104,019,000 cubic meters and has a total Surface area of 1,211.2 hectares.
The dam can easily be reached from Pretoria by, going down the N4 Highway, and is a dam that caters for the whole family. From the angler who wants to catch a couple of big fish to the family that just wants to relax.
Right next to the dam is the Witbank holiday resort has various chalets and caravan and camping grounds. The resort has numerous activities available for the whole family such as swimming pools, parks, mini-golf, braai facilities and much more. Apart from the holiday resort there is also a couple of other places that the fisherman can go to, to go fishing.
Witbank dam receives its water from the Olifants River. The dam has a sandy type bottom and most fish get caught during the night.
Oor die dam.
Witbank Dam is in 1971 gebou en dien hoofsaaklik as water voorsiener vir munisipale en indutriële doeleindes in die gebied. Die dam het 'n water kapasiteit van 104,019,000 kubieke meter en het 'n oppervlakte van 1,211.2 hektaar.
Witbank dam is maklik bekombaar vanaf Pretoria, deur op die N4 Snelweg te ry, en is 'n dam waar daar vir die hele gesin voorsiening gemaak word, vanaf die hengelaar wat sy sport wil beoefen tot die famielie wat net wil ontspan.
Direk langs die dam is die pragtige Witbank Vakansie Oord wat aan die behoeftes van die hele gesin voldoen. Die oord beskik oor verskeie chalets en woonwa staanplekke. By die oord is daar verskeie aktiwiteite beskikbaar vir die hele gesin soos swembaddens, braaiplekke, parke, mini-gholf ens. Behalwe vir die Witbank Vakansie Oord is daar ook 'n hele paar ander plekke langs die dam waar gehengel kan word.
Witbank dam kry sy water vanaf die Olifants Rivier. Die dam het 'n sanderige bodem en die meeste vis word tydens die aand uit gehaal.
Witbank Dam Fishing Tips, Spots & Fishing Bait.
Carp Bait: Yellow Mealies, "Vlapap", Brown Bread, Sweet Dough, Vanilla Dough, Hemp Floatie and Banana Floaties. Specimen anglers can use Tiger Nuts or a sweet flavoured Boilie.

Flavors: Banana, Almond, Cinnamon, Fx, Banjo and Cina 1.

Groundbait: Use a particle mixture of pre-cooked hemp, mini tiger nuts and kaboem. Plain Mieliebom with some sweet Bol Dip works very well.


Yellow Fish Bait: Mealies, " wit pap", termites, small crabs and earthworms.


Barbel / Catfish Bait: Chicken Livers, Crickets, Platannas and Earthworms.

Blood Groundbait: For more information read here


Mudfish & Moggel Bait: Sweet Dough, Rice Kernels and soft sweet "pap".


Black Bass: Because the dam is quite deep and really clear deep running cranks are a good idea to use.Texas and Carolina rigged worms, jigs and spinnerbaits will also do the job.
Which shop sells bait for Specimen fishing at Witbank Dam?
Carp baits for Specimen anglers going to Witbank Dam can buy from this online store.
Where can the Papgooi Angler go to buy baits and dips for Witbank Dam?
Papgooi anglers can buy all their baits and dips for Witbank Dam right here.
Where are Barbel (Catfish) fisherman able to buy blood & bait for Witbank Dam?
The Barbel (Catfish) fisherman can buy blood & bait for Witbank Dam at this web-store.
Where can Bass anglers buy artificial lures for Witbank Dam?
Bass anglers can find a big range of artificial lures for Witbank Dam at this website.
The Carp Fishing Secrets Ebook is probably the most comprehensive guide to carp fishing on the web today! A compilation of some of the best articles we've ever seen from three of the UK's favourite writers.
Buy your copy today!!!!
Alternatively you can download a free sample copy first.
Simply right click the lick and select Save Link As…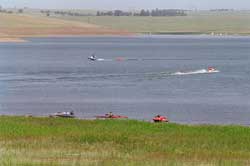 Witbank Dam Visvang Tips & Aas.
Karp Aas: Geel Mielies, Vlapap, Bruinbroodjie, Soet Degie, Vla Degie, Hemp Floatie en Piesang Floaties. Spesie hengelaars kan Tiger Nuts probeer of 'n soet gegeurde Boilie.

Geure: Piesang, Amandel, Cinnamon, Fx, Banjo en Cina 1.

Grondvoer: Gebruik Hemp, klein (Mini) Tiger Nuts en Mielies wat alles saam gekook is. Plein Mieliebom met 'n soet Bol Dip werk baie goed.


Geelvis Aas: Mielies, erdwurms, wit pap, rysmiere en klein krappies.


Baber Aas: Hoender Lewers, Krieke, Platannas en Erdwurms.

Bloed Lokvoer: Vir meer inligting lees hier.


Moggel en Moddervis: Soet Deeg, Ryskorrels en sagte soet pap.


Swartbaars: Die dam is redelik die en skoon "cranks" wat diep swem is 'n goeie opsie so ook Texas en Carolina rigged wurms, jigs en swaailemme.

Watse winkel verkoop spesie hengel aas vir Witbank Dam?
Spesie hengelaars kan hulle aas vir Witbank Dam koop by hierdie web-tuiste.
Waar kan die papgooi visserman aas koop vir Witbank Dam?
Papgooi vissermanne kan hulle aas vir Witbank Dam by die web winkel koop.
Waar kan Baber hengelaars vleisaas & bloed lokvoer koop vir Witbank Dam?
Baber aas & bloed lokvoer vir Witbank Dam is te koop hier.
Waar kan swart baar hengelaars kuns aas koop vir Witbank Dam?
Swart baar hengelaars kan 'n groot reeks kuns aas vir Witbank Dam kry by die internet winkel.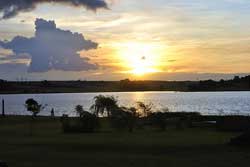 To view a map with the contours of Witbank Dam please follow the link.
If you require more carp fishing advice please follow this link or if you would like to obtain carp fishing tackle click here.