Midmar Dam
Midmar Dam Map - Mpumalanga
29°29'51.6"S - 30°10'58.7"E




About the dam.
Midmar Dam is situated next to the N3 in Natal near Howick and can be seen as the freshwater mecca in Natal. The dam opened for the first time in 1965 and is owned by the Department of Water Affairs. Midmardam has a water capacity of 235,000 megalitres (235 hm3).
Midmar dam Nature Reserve is one of the most popular resorts at the dam for numerous anglers. The climate at the reserve is always warm and tropical, just like the rest of KwaZulu-Natal. The resort is not only known for the Midmar Mile that sees thousands of swimmers from across the world come to compete each year, it also has a lovely game reserve and a variety of water sports.
The game reserve has some very rare animals such as red hartebeest, black wildebeest, blesbok, springbok, reedbuck, oribi and zebra. There are also loads of activities to take part in such as cycling, windsurfing, canoeing and yachting and freshwater fishing to name just a few.
Midmardam gets its water from the Umgeni river. The water is normally very clear and the fish caught there are relatively big.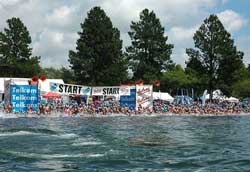 Oor die dam.
Midmardam is geleë langs die N3 in Natal naby Howick en kan beskou word as die varswater-mekka in Natal. Die dam het vir die eerste keer oop gemaak in 1965 en word besit deur die Departament van Water Wese. Midmar dam het 'n water kapasityt van 235,000 mega lieters (235 hm3).
Midmar Natuur Reservaat is een van die mees populêre oorde by die dam vir talle hengelaars. Die klimaat by die Natuur Reservaat is warm en tropies soos die res van KwaZulu-Natal gewoonlik maar is. Die Natuur Reservaat is nie net bekend vir die Midmar Myl wat jaarliks daar gehou word wat duisende swemmers van reg oor die wêreld wat daar kom swem nie maar ook vir 'n lieflikke wilds park en water sport wat daar plaas vind.
Die wilds park het verskei skaars diere soos bv. rooi hartebees, swart wildebees, blesbokke, springbokke, rietbokke, oribi and zebras. Daar is ook verskeie ander aktiwiteite beskikbaar soos vietsry, windsurfing, kanoe ry, seil jag ry en varswater hengel.
Midmardam word deur die Umgeni rivier gevoed en die dam se water is gewoonlik helderskoon en die vangste is gewoonlik redelik goed.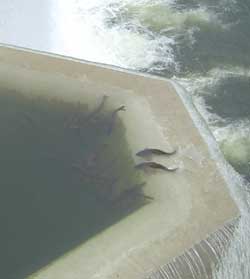 Midmar Dam Fishing Tips, Spots & Fishing Bait.
Carp Bait: Mealies, custard dough and floaties.

Flavors: Plain, Tutti Frutti, Cinnamon, Garlic and Rasberry.

Groundbait: Plain mieliebom and Tiger nut mieliebom with almond as Bol Dip. Mealies together with hemp and tiger nuts cooked together to catch the bigger carp.


Yellow Fish Bait: Mealies, earthworms and dough.


Barbel / Catfish Bait: Platannas, small crabs, chicken hearts, earthworms and Vienna sausages.

Blood Groundbait: For more information read here


Black Bass: Crank baits, spinnerbaits and mojo rigged soft plastic baits in a purple or brown color. A junebug worm fished along the bottom with a very slow retrieve also works brilliantly.



Where can Specimen anglers buy bait for Midmardam?
Specimen anglers can buy all their baits for Midmar from this web-based store.
Which e-shop sells Papgooi baits and dips for Midmardam?
Papgooi anglers can buy their baits and more for Midmar by going here.
Where can Catfish anglers buy blood & baits for Midmardam?
The Catfish anglers can purchase blood & bait for Midmar by visiting this site.
Which shops sell artificial lures for Midmardam?
Artificial lures for Midmar can be purchased right here.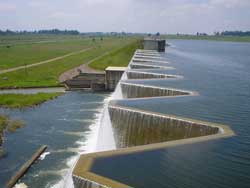 Midmar Dam Visvang Tips & Aas.
Karp Aas: Mielies, Vla Degie en Floaties.

Geure: Plein, Tutti Frutti, Cinnamon, Knoffel en Rasberry.

Grondvoer: Plein mieliebom, tiger nut mieliebom met Almond as Bol Dip. Mielies saam met Hemp en Tiger Nuts gekook om die groter karp te tyken.


Geelvis: Mielies, erdwurms en degie.


Baber Aas: Platannas, krappies, hoender hartjies, erdwurms en Vienna worsies.

Bloed Lokvoer: Vir meer inligting lees hier.


Swartbaars: "Crank baits", swaailemme en mojo rigged sagte plastiek aas in pers of bruin kleure. 'n Junebug wurm wat stadig al langs die bodem gehengel word is ook baie doeltreffend.



Waar kan spesie hengelaars aas koop vir Midmar Dam?
'n Groot reeks spesie hengel aas vir Midmar Dam is te koop hier.
Waar kan die papgooi hengelaars vir Midmar Dam aas koop?
Papgooi hengelaars kan aas vir Midmar Dam by die web-winkel koop.
By watse internet winkels kan Baber hengelaars vleisaas & bloed lokvoer koop vir Midmar Dam?
Baber aas & bloed lokvoer vir Midmar Dam is te koop by hierdie internet winkel.
Waar word kuns aas verkoop vir Midmar Dam?
'n Groot reeks kuns aas vir Midmar Dam kan gekoop word by hierdie internet webwerf.
To view a map with the contours of Midmar Dam please follow the link.
If you require more carp fishing advice please follow this link or if you would like to obtain carp fishing tackle click here.