Rietvlei Dam
Gauteng
25°52′36″S 28°15′57″E




About the dam.
Rietvlei Dam in Gauteng is one of a number of dams supplying water to the Pretoria region. Built as a brick dam wall in 1934 and was extended from 1988 to 1990 by increasing the height of the dam wall by adding a concrete wall on top of the original wall. Rietvlei has a water capacity of 12 377 cubic meters and a surface area of 1.89 square kilometers. The dam wall stands 32m high.



Oor die dam.
Rietvlei Dam is gelee in Gauteng en is een van die talle damme wat water verskaf aan Pretoria. Oorspronklik gebou as 'n steen muur dam in 1934 maar later vergroot tussen 1988 en 1990 deur die dam wl te verhoog. Rietvlei het 'n water kapasityt van 12,377 kubieke meter en 'n oppervlakte van 1.89 vierkante kilometer. Die dam wal is 32m hoog.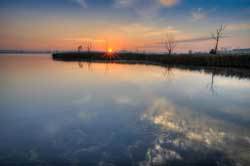 Carp bait and distance.
The main baits fisherman use are tigernuts, boilies and also maize. Flavors that work are mixed-berry, sweetcorn and peach. For groundbait you use hemp, tigers and kaboem. When fishing Rietvlei ask the other fisherman what they have found that works well, there might just be some thing new that has not been tried before by you that might just do the trick. Try to fish your rods at different depths and areas untill you get consistent action, then move all your rods into that area.



Karp aas en afstand.
Hoof aas vir Rietvlei is tigernuts, boilies en mielies. Geure wat gebruik word is "mixed-berry", mielie en perske. Vir grondvoer word 'n mengsel van hemp saad, tigernuts en mielies aanbeveel. Waneer mens Rietvlei Dam gaan hengel help dit om die hengelaars wat tans vang te vra vir advies. Baie van hulle is gereeld by die dam en weet dalk net wat werk op die gegewe dag wat jy self dalk nie eens aan kon dink nie. Rietvlei is 'n moeilike dam en mens moet maar geduld he.

Visit this site if you would like to get contact details for Rietvlei.
If you require more carp fishing tips and advice please follow this link or if you would like to obtain carp tackle click here.