Loskop Dam
Loskop Dam Map - Mpumalanga
25°24′11″S - 29°16′47″E




About the dam.
Loskop Dam is situated in the northern part of Mpumalanga and was completed in 1938 but since then the dam wall has been raised already. The dam has a water capacity of 24,280,000 cubic meters and is definitely one of the most beautiful dams in South Africa.
Loskopdam is mainly situated inside a nature reserve which means that there is almost always some wildlife around and the bird life is amazing. There are always buffalo's, kudus, rooibokke and zebras and no lack in visvangertjies. Loskop is truly a paradise for nature lovers.
Inside the nature reserve you will find the Forever Resorts, a good place to go fishing. The resort has about 70 different mammal species which includes 3 of the "Big Five" namely White Rhinos, Buffalo and Leopard.
Forever Resorts Loskop can be contacted at +27 (0) 13 262 3075/6/7 for any enquiries.
Loskopdam's main water supply is from the Olifants River which flows together with the Small Olifants from Middelburg and the big Olifants from Witbank. Lower down the Wilge river also connects to the Olifants to help contribute to the dam.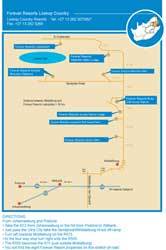 Oor die dam.
Loskopdam is geleë in die noordelikke deel van Mpumalanga en is in 1938 voltooi maar intussen is die damwal weer verhoog. Die dam het 'n water kapasiteit van 24,280,000 kubieke meter en is beslis een van die mooiste damme in Suid Afrika.
Loskop is hoofsaaklik geleë in 'n natuurreservaat wat beteken dat daar altyd 'n verskeidenheid wild te sien is en die voëllewe is uitstaande. Daar is altyd buffels, koedoes, rooibokke en zebras te sien en daar is geen tekort aan visvangertjies nie. Loskop is werklik 'n paradys vir die natuurliefhebber.
Binne in die Natuurreservaat area is daar ook die Forever Resorts waar mens kan gaan hengel. Die reservaat beskik oor sowat 70 verskillende spesies soog diere waarvan dit 3 van die "Groot Vyf" insluit naamlik Wit Renosters, Buffels en Luiperde.
Forever Resorts Loskop kan gekontak word by +27 (0) 13 262 3075/6/7 vir enige verdere navrae.
Loskop dam word deur die Olifantsrivier gevoed wat saam die Klein Olifants vanaf Middelburg en die Groot Olifants vanaf Witbank vloei. Laer af sluit die Wilge rivier ook by die Olifants aan om ook sy bydrae te lewer.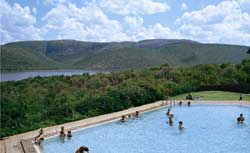 Loskop Dam Fishing Tips, Spots & Fishing Bait.
Carp Bait: Yellow Mealies, Sweet White Dough, Honey Floaties, Garlic Floaties and Caramel Floaties. Specimen anglers can try natural bait such as kaboem mealies and tiger nuts.

Flavors: Banana, Almond, Cinnamon, Caramel and Ebony

Groundbait: Popcorn mieliebom or tiger nut mieliebom with the above mentioned flavors as Bol Dip. Hemp, Tiger Nuts and Mealies cooked together can also be used to great effect. The smaller the feed the better.


Yellow Fish Bait: Mealies, Earthworms and whatever else you use to catch carp. They love stealing your carp bait.


Barbel / Catfish Bait: Platannas and day old chicks.

Blood Groundbait: For more information read here


Black Bass: At Loskop dam you can use anything lure that you want as long as it is a weightless fluke or a weightless senko in either white or pearl. If the wind starts to pick up you can switch over to a big topwater or swimbait. Both these work brilliantly.



Which shop sells bait for Specimen fishing at Loskopdam?
Carp baits for Specimen anglers going to Loskop Dam can buy from this online store.
Where can the Papgooi Angler go to buy baits and dips for Loskopdam?
Papgooi anglers can buy all their baits and dips for Loskop Dam right here.
Where are Barbel (Catfish) fisherman able to buy blood & bait for Loskopdam?
The Barbel (Catfish) fisherman can buy blood & bait for Loskop Dam at this web-store.
Where can Bass anglers buy artificial lures for Loskopdam?
Bass anglers can find a big range of artificial lures for Loskop Dam at this website.
Loskop Dam Visvang Tips & Aas.
Karp Aas: Geel Mielies, Soet Wit Degie, Heuning Floatie, Knoffel Floaties en Caramel Floaties. Spesie hengelaars kan natuurlikke aas soos kaboem mielies en tiger nuts gebruik.

Geure: Piesang, Almond, Cinnamon, Caramel en Ebony.

Grondvoer: Popcorn mieliebom en tiger nut mieliebom met van die geure bo genoem as Bol Dip. Hemp, Tiger Nuts en Mielies wat gekook is kan ook gebruik word. Hoe kleiner die voer hoe beter.


Geelvis: Mielies, erdwurms en wat ookal jy gebruik om karp mee te vang. Hulle is lief daarvoor om 'n mens se karp aas te steel.


Baber Aas: Dag oud kuikens en platannas.

Bloed Lokvoer: Vir meer inligting lees hier.


Swartbaars: By die dam kan jy enige iets gebruik solank dit gewigloos is. Kleure wat veral goed wer is wit en perel (pearl). As die wind begin opsteek dan is 'n groot "topwater" of "swimbait" 'n goeie keuse om te gebruik.



Watse winkel verkoop spesie hengel aas vir Loskop Dam?
Spesie hengelaars kan hulle aas vir Loskop Dam koop by hierdie web-tuiste.
Waar kan die papgooi visserman aas koop vir Loskopdam?
Papgooi vissermanne kan hulle aas vir Loskop Dam by die web winkel koop.
Waar kan Baber hengelaars vleisaas & bloed lokvoer koop vir Loskopdam?
Baber aas & bloed lokvoer vir Loskop Dam is te koop hier.
Waar kan swart baar hengelaars kuns aas koop vir Loskopdam?
Swart baar hengelaars kan 'n groot reeks kuns aas vir Loskop Dam kry by die internet winkel.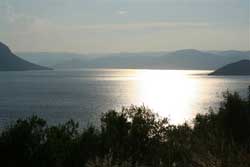 To view a map with the contours of Loskop Dam please follow the link.
If you require more carp fishing advice please follow this link or if you would like to obtain carp fishing tackle click here.